Kapil Jain's father didn't want his children to be farmers.
"My father had seen the hardship which farmers go through, so we were all educated and moved to the city to pursue a profession," he says.
But Mr Jain become tired with life in the city, and in 2018 he moved back to his family farm, near Kota in Rajasthan, north India.
"I realised that I like the touch of earth and wanted to move back to the village and start farming," he says.
He didn't want to farm the same crops as his father – wheat, rice, mustard and soya beans.
Instead, with his part of Rajasthan suffering water shortages, Mr Jain looked for a crop that would use less water.
He decided to experiment with roses, which grow well in sunny conditions and need relatively little water, compared with traditional crops.
_______________________________________________________________________
Read Also :20 Healthy Snack Ideas Under 100 Calories
________________________________________________________________________
But while the roses grew well, harvesting them and getting them to market proved a challenge. The roses had to be sold just hours after being picked, otherwise the petals begin to fall.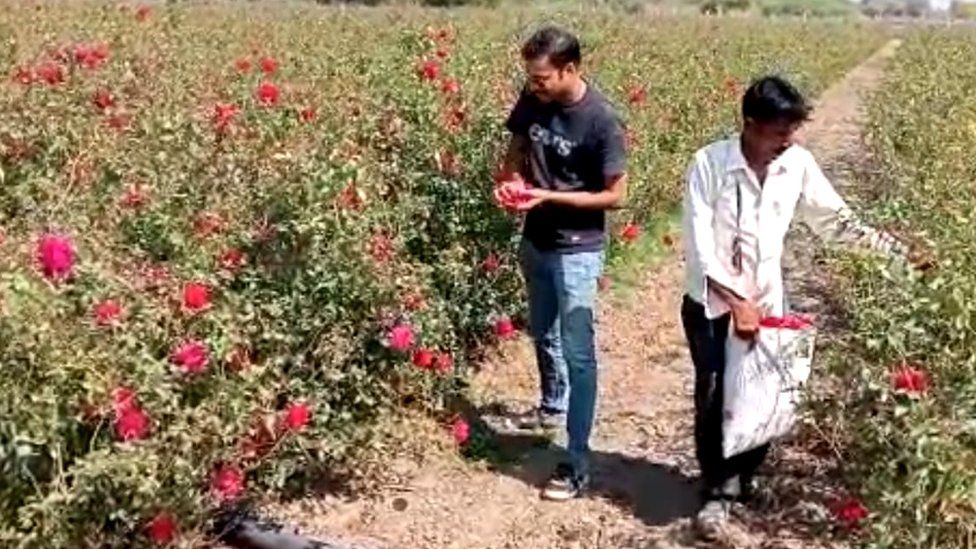 To meet peak demand the flowers had to be at the market at 05:00. While the market was only 20 miles away, the journey could take an hour. So the crop had to be picked between 02:00 and 03:00, which made finding workers difficult.
As a result of those challenges, Mr Jain lost around 70% of his first few crops.
Something had to change. So Mr Jain decided to turn his roses into rose water and rose oil.
Also, for his tomato crop he bought a solar-powered drying system.
"So now I dry my products and sell them in market at the same time as the rose water, rose oil and jams. They have a bigger market and shell life and that will help me grow my business."
Getting harvested produce to market in good condition is a problem that farmers all over India struggle with.
According to government figures, in 2022 India lost between 6% and 15% of its fruit, between 5% and 12% of its vegetables, and between 4% and 6% of its cereals.
"Farmers throw away large amounts of fruits and vegetables because of a lack of infrastructure, limited processing capacity… natural disasters like cyclones, and floods that disrupt transportation routes and damage facilities," says Varun Raheja, founder of Raheja Solar Food Processing.
_______________________________________________________________________
Read Also :17 Health Tips for Women to make Healthy living a reality
________________________________________________________________________
Mr Raheja points out that most Indian farms are small, without the resources to invest in storage or refrigeration.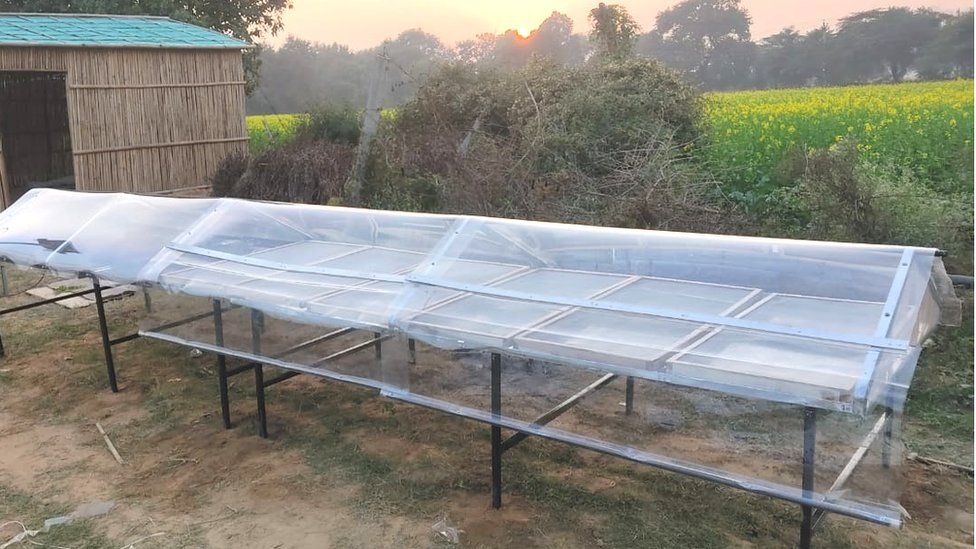 So Mr Raheja developed a simple air drying system, which uses sunlight and solar-powered fans to dry the produce. It's cheap and easy to assemble.
"The DIY model of our solar dryer makes it portable and affordable, it can reach even the remotest village, and can be afforded by every small and marginal farmer," he says.
His firm has sold around 3,000 of the systems, which Mr Raheja says, on average, dry about 150kg of produce a month.
Mr Raheja also operates as a middle man, buying dried produce and selling them on to larger firms.
In contrast to Mr Raheja's low-cost, low-tech solution there is WayCool.
The Indian agri-tech firm works with 200,000 farmers, owns 412 distribution centres and has invested in sophisticated systems that forecast demand for agricultural products.
Around 2,000 tonnes of fresh fruit, vegetables, nuts, spices, dairy products flow through its network every day.
WayCool says that its data analysis combined with modern distribution systems can help rescue some of India's lost produce.
"We employ technology to predict retailer orders, optimise collection centres, and set target prices, making supply chains efficient, and bringing supply chain losses to under 2%," says Karthik Jayaraman, managing director at WayCool Foods.
WayCool has raised hundreds of millions of dollars to build its network, and plans to be profitable by 2025.
________________________________________________________________________
Read Also : 6 PRACTICAL WAYS WE CAN REDUCE OCEAN PLASTIC POLLUTION
________________________________________________________________________
Despite such high and low-tech innovation, much work still need to be done to reach India's more remote farmers.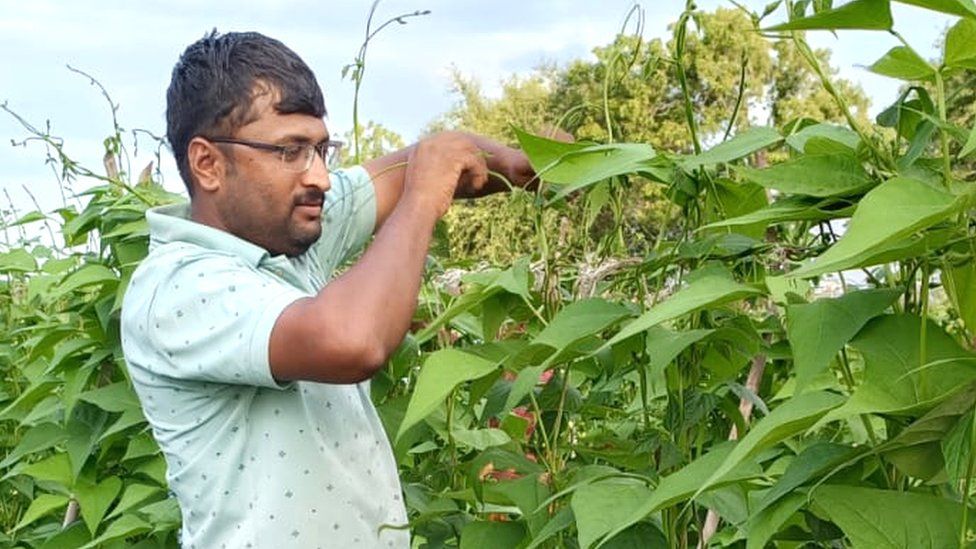 Sagar Lokhande farms 15 acres in the village of Bhendwad in Maharashtra state. He grows sugar cane because it has a long shelf life. Meanwhile tomatoes, green beans and vegetables are grown as cash crops.
In May he had a good crop of tomatoes and beans, but by the time his crops arrived at the market, trucks had arrived from all over Maharashtra and prices had dropped.
But without any storage facilities he was forced to sell at a loss.
"I grow green vegetables but cannot send it to cites as we don't have temperature control vans, and all the produce will get spoiled," says Mr Lokhande.
Now he is investigating freezing his produce.
"I want to start selling frozen vegetables which have a longer shell life, especially beans which give a good price, so I will be able to repay all my loans and at the same time make more money."
Marcella D'Souza is the director of the Centre for Resilience Studies, and has spent decades working with farmers in rural regions of India.
"It [technology] can bring in a lot of efficiency and effectiveness in planning, use of resources, decision making, coordination for several processes related to farming," she says.
But she says technology alone is not enough for Indian farmers.
"A holistic approach that looks at restoring natural ecosystems along with traditional knowledge, handholding support, credit and other factors are equally important for successful farming."
NOTE – This article was originally published in BBC and can be viewed here
Tags:
##kapiljain
,
#agriculture
,
#crop
,
#farmer
,
#farming
,
#fertilizer
,
#food
,
#getgreengetgrowing
,
#gngagritech
,
#greenstories
,
#roseoil
,
#roses
,
#rosewater
,
#soil
,
#vegetables